Brow trimmer: useful tool or useless gadget?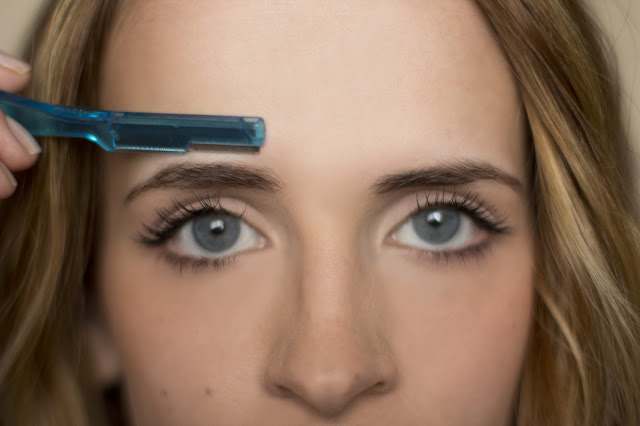 When you're tired of plucking single brows and would rather quickly get the perfect brow shape, you can make use of a convenient trimmer. You will love this gadget for uncomplicated use and great effects!
The truth is we should all care for eyebrows, both men and women, but how will you make your boyfriend spend half an hour in front of the mirror plucking the brows or, even worse, agree on having them done by a beautician? Mission impossible. Luckily, a brow trimmer comes to rescue – a convenient tool that lets us remove or trim unwanted hairs with a few movements.
Eyebrow trimmer. How does it work?
There are various hair trimmers but they are all made for serving the same purpose: trimming, shaping and grooming the brows so that they are the most flattering for the face shape.
This small device is hands down a very useful eyebrow care gadget because:
it rapidly removes unwanted, overgrown brows.
it trims unruly brows that stick out.
Types of brow trimmers
You can choose between various brow trimming devices: manual, battery-powered or electric, small or bulky. To make the choice easier, look at two basic types:
manual trimmer looks like a small comb with blades.

electric trimmers are available in different sizes and are either battery-powered or corded yet they always trim hair with moving blades.
Of course you can also try brow epilators which don't trim the brows but they catch on them and pluck them together with the hair bulbs (similarly to body hair removers).
If you don't like gadgets that fulfil just one function, why don't you try a multi-purpose trimmer? This one is designed for removing unwanted hair from brow area as well as nose, ears and face.
Shaping brows with a trimmer
How to shape brows with a trimmer? It's a child's play. Gently brush through brows with a spoolie and trim grown-out hairs. Generally, trimmers have blades that remove hairs with a single stroke so the entire procedure lasts up to a few minutes – easily, quickly, effectively.
Brow trimmers have both good and bad sides and you can read about them on forums. You must decide if this cosmetic gadget is right for you.
Advantages of brow trimmers: convenient and easy to use; manual versions don't need wiring; gentle on sensitive skin, no irritations typical of other hair removal methods like waxing.
Disadvantages of brow trimmers: necessity for performing the routine frequently; the need for replacing the trimmer because it wears out after a while (dull blade).