Brows on top! Will you dare to try extraordinary eyebrow makeup?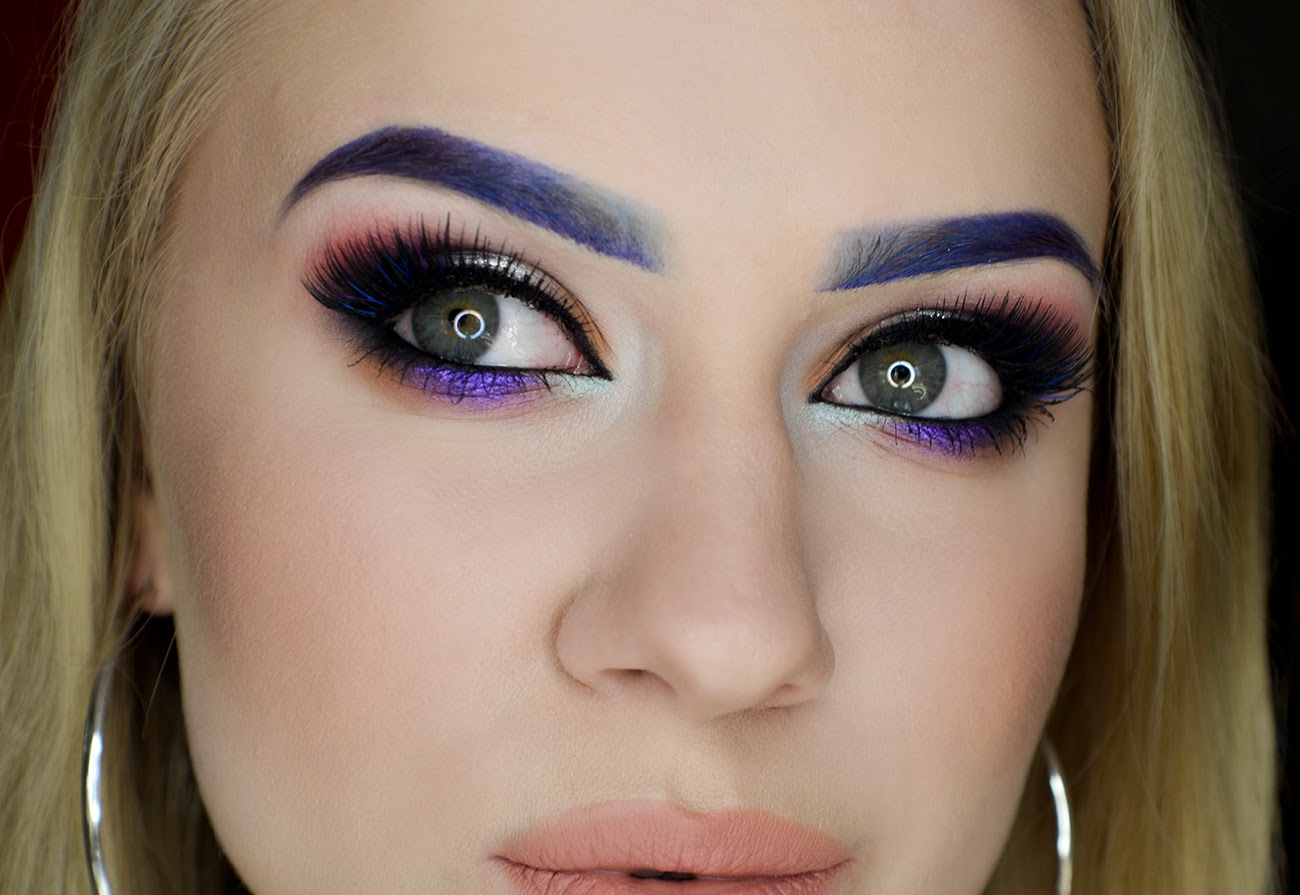 Colorful brows? They aren't good for everyone. Or are they…? Tbh, crazy unusual brows are not rare on summer festivals. This proves that we like to break the routine and convention, showing our individual nature and uniqueness. Would you like to stand out with extraordinary brows? Test the hottest ideas for unusual makeup!
Brows on top: how to make them look out of this world?
Golden arches
We've already seen gold eyeliner, gold nails and even gold freckles! It's time for gold-colored brows – they look lovely on a sun-kissed face. You can use either gold cream eyeshadow or pencil. If you want to use loose eyeshadow, you must first mix it with gel or liquid primer e.g. natural oil or brow setting gel. Of course, if you like, you can just sprinkle some gold, loose eyeshadow over the brows – try to get a subtle effect, not tacky.
If you want long-wear product that goes through rain and wind, reach for professional pomade – it's available in plenty of colors. If you can't find goldish ones, simply get black pomade and mix it with gold, loose eyeshadow.
Metallic brows
You can get stunning metallic brows in a similar way: get a professional pomade, mascara or metallic brow pencil. Other idea involves applying some loose, metallic eyeshadow mixed with either concealer or light-colored, cream eyeshadow or a product for thinning other cosmetics e.g. duraline. The last and the most daring idea is using metallic stickers or removable gold-colored tattoos.
Wavy brows
Doing wavy brows requires lots of time and patience and is definitely an option for bushy brow owners whose hairs grow back fast. To get the wavy brows, you need to remove some brows to create the wavy shape. However, if you don't feel like plucking half of your brows, you can get the effect by doing the right makeup: draw the wavy contour and fill in the gaps precisely with a pomade or tint.
This type of makeup takes lots of time and effort but it's hands down mind-blowing.
Brow braids
Another brow make-up trend! Have it ever crossed your mind that you could braid your brows?! All you need is a precision brush, gel or pomade and lots of free time. First, carefully brush the brows. Then take the brush and a chosen filler and draw braid pattern on brow arches.
This look requires precision, manual skills and plenty of patience but the effect is girlish and enchanting.
Brow stickers
Another trend that's most popular on festivals: applying heart or star stickers or simply painting the shapes on brows. A hit on summer music festivals but you can go for it in the middle of winter for the carnival or New Year's Eve. Girls usually stick hearts to the end of brows but you're the choice maker, remember that!