How & what to use for picture-perfect brows? TOP eyebrow makeup products!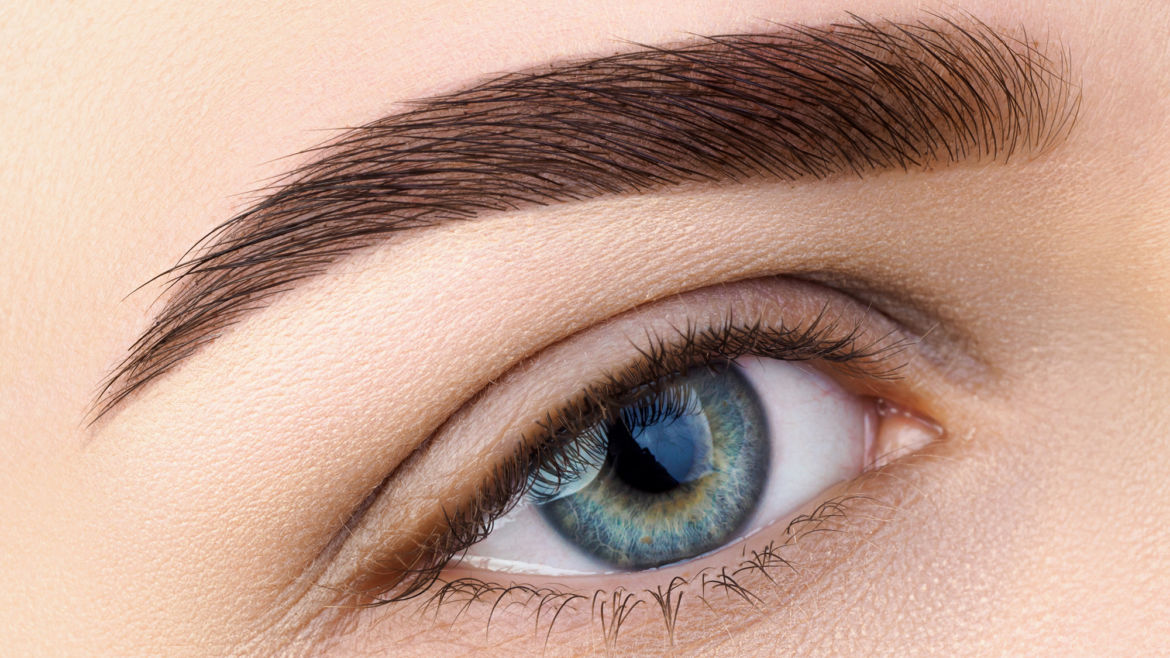 Picture-perfect brows – it sounds like a dream. The reality often turns out to be tragic. Firstly, only few girls know how to flawlessly apply brow products. Secondly, matching a suitable filler and its color to brows is tricky. Are you wondering why a brow pencil makes your friend's brows fabulous whreases yours look grotesque? Let us tell you what to use for brow makeup, how to apply it and why there aren't one-size-fits-all brow products.
Eyebrow makeup: how to apply it and what products to choose?
Before concentrating on HOW to fill in brows, let's focus on WHAT really matters for flawless makeup. Apart from quality and durability of products, the form is important. Why? We all have different eyebrow hair – the fact that a brow mascara makes your friend's brows look amazing doesn't mean that your sparse brows will look the same – a mascara might not be enough. Patchy eyebrows that need more precision and filling in require the use of a stronger product like pomade or tint.
Remember that the devil is in the detail. Your skin color (in other words, cool or warm undertone) somewhat forces you to choose a particular shade of brow product. For example if you're a cool type, brown filler will make you look awful even if it's similar to your head hair color. If you're having problems with picking the best color for your brows, consult your esthetician. Later on you'll know which color to look for.
Eyebrow makeup: TOP products
You already know what's important apart from the good product. Let's look at the market offer. Which products are worth it? Hands down the unquestioned winner is iconic brow pomade by Anastasia Beverly Hills but if you don't feel like spending big bucks on a brow filler or you prefer to try a budget cosmetic first, check the list below. Top brow makeup products:
1. Maybelline Brow Satin Pencil
It's not just a regular brow pencil. It's an ultra-light, automatic pencil with soft lead on one end and a small, soft sponge on the other side (for dosing the brow powder). This small, clever pencil can create a pro look with literally a few strokes. It intensifies color and fills in the patches with hair-like strokes.
2. Inglot Eyebrow Pomade
This one is increasing in popularity. It's closed in a tiny jar but lasts very long, even for several months. Inglot Pomade equals flawless quality, perfectly-matched, natural shades and long-wear formula that stuns and guarantees your brows won't run down with rain.
3. Loreal Tattoo Brow Pen
This is a really clever pen but it has a different tip: it has 3 feathers and so it draws 3 lines that have different thickness (but they are all hair-like). It is said to be similar to microblading effect. Microblading in a pen? Why not! This product is long-wear and the choice of colors is amazing.
4. Lumene Eyebrow Shaping Wax
It's an extremely long-wear and very flexible brow mascara that has gel consistency. Not only does it brush the brows and ensure hold but also gives a stunning color. It neither clumps nor makes brows dry. The wax has a conditioning effect and protects from damage. The colors are nice whereas the brush is able to grab the thinnest, most gentle brows.
5. Benefit Brow Styler
Bloggers and vloggers' top choice! Benefit can boast about being one of the best known brow makeup brands. Benefit Brow Styler is really high-quality and the design is so eye-catching. There are 8 highly-pigmented shades good for both warm and cool undertones. The product has flat lead which lets you draw lines of different thickness whereas on the other end there is a very thin applicator with wet powder which has amazing pigmentation and perfect consistency.