Optibrow Advanced by Apot.Care Brow Enhancing Serum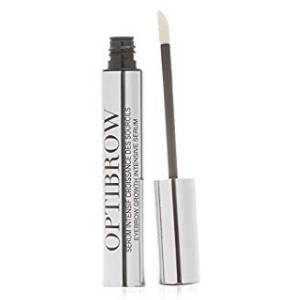 Optibrow brow enhancing serum is a French brand Apot.Care's product, however, this doesn't mean that it's suitable for French people exclusively. This is an intensive serum that accelerates brow hairs growth which can be used by everyone who isn't satisfied with the thickness of their eyebrows.
If Optibrow serum is applied regularly then within a few months one can notice the eyebrows getting longer, thicker and darker. Thanks to this, the eyebrows win more volume and the brow ridge looks much better. Sadly, Optibrow Advanced doesn't seem to work equally effective on each and every person – it all depends on the individual susceptibility to the ingredients the product is made form. It's said to fail to work in many cases.
The key substances added to Optibrow formula are: peptide blend, biotin, hyaluronic acid, panthenol as well as Optiwide®. It's worth emphasizing that this eyebrow serum doesn't feature any potentially harmful substances, and the entire list of ingredients is fairly short. Still, some of the substances the product is made from might cause irritations in sensitive skin.
When it comes to the applicator, Optibrow doesn't stand out from the similar products. The sponge designed to apply the product with is easy to use, although its quality leaves much to be desired.
How to use Optibrow? This eyebrow serum has to be put on every day, either morning or evening, after freeing the brow ridges from impurities and make-up residues. The skin area must be neither greasy nor damp, so it must be towelled before applying Apot.Care Optibrow.
Price:
too high, not adequate to the effects
Action:
conditions and supports brow hair growth
Application:
simple but it requires time
Composition:
short, with nourishing substances